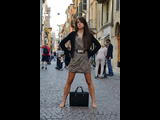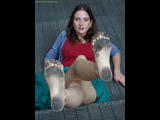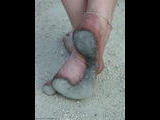 If you love beautiful women walking barefoot anywhere, anytime.. you will love BAREFOOT URBAN GIRLS!

The famous Italian footographer, The Feetosopher, has finally opened his secret archives, sharing with you a veritable ENCYCLOPEDIA OF BAREFOOT GLAMOUR PHOTOGRAPHY.

At BAREFOOT URBAN GIRLS you can enjoy: - Never before seen pictures of the most famous BAREFOOT URBAN STARS: AIKO, VIOLACEA, IRIE, UMA, ALYSSA, VALENTINA, EYLUH, ARIANNA, MANDALA.. and many others!
- Unpublished photosets of BRAND NEW BAREFOOT BEAUTIES: from the earliest Barefoot Urban Girls to the latest barefoot discoveries of The Feetosopher!
- Rare and exclusive VIDEOS featuring the sexiest Italian barefooters "in action" in the city!

Breathtaking close-ups of sexy bare feet! Glamorous full-figure shots! Dirty soles in your face! Extreme barefooting on the toughest terrains! At BAREFOOT URBAN GIRLS you will find all this (and much more!) for a DIRTY CHEAP PRICE: USD 11.95 (recurring) or USD 14.95 (30-day non-recurring).

ENJOY THE GLAMOROUS SIDE OF BAREFOOTING.. JOIN BAREFOOT URBAN GIRLS!